Revenue Generation Value Chain
Michael Porter's original value chain material e.g. Competitive Advantage (1985) focused on how a firm's activities contribute to creating customer value, which is then captured by the system of the firm as a margin.
As a veteran business and marketing leader, the TGE founder recognizes the way forward for marketing-led business transformation is not for marketing to talk more about marketing, but for marketing to talk more about business.  
This, and the following factors have shaped our thinking on the TGE Revenue Generation Value Chain model:
the overall trend (and need) for marketing to operate in an increasingly commercial way, including taking accountability for business results and revenue

the necessarily cross-functional nature of revenue generation, and

the practical need to know the "who, what, and where" to transform processes and behaviors in the real world to increase revenue
Eve Chen, Founder of The Growth Engine has built a model with two other global business leaders, Ljubica Radoicic and Brett Cowell, that not only works for revenue analysis but also to help build a roadmap for change, not only for Sales and Marketing but for the business as a whole.  This model helps organizations of all sizes, step-by-step, transform their organization into a Growth Engine that is customer-centric leading to sustainable growth.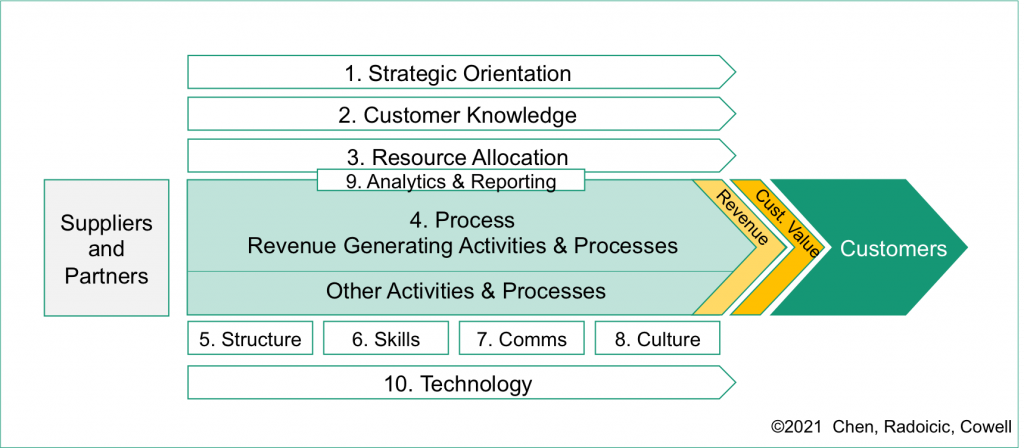 In this FAQ section the RVC model founder and co-creator, Eve Chen, provides the basic answers to the WHY and HOW to implement this model in your transformation journey to achieve both short-term and long-term revenue goals.